We founded The Story Market to provide freelance journalists the opportunity to sell their work for republication to publishers in foreign countries. Being multi-lingual content creators ourselves, we aim to increase the diversity of reporting by sharing the stories of the world's best reporters. 
The Marketplace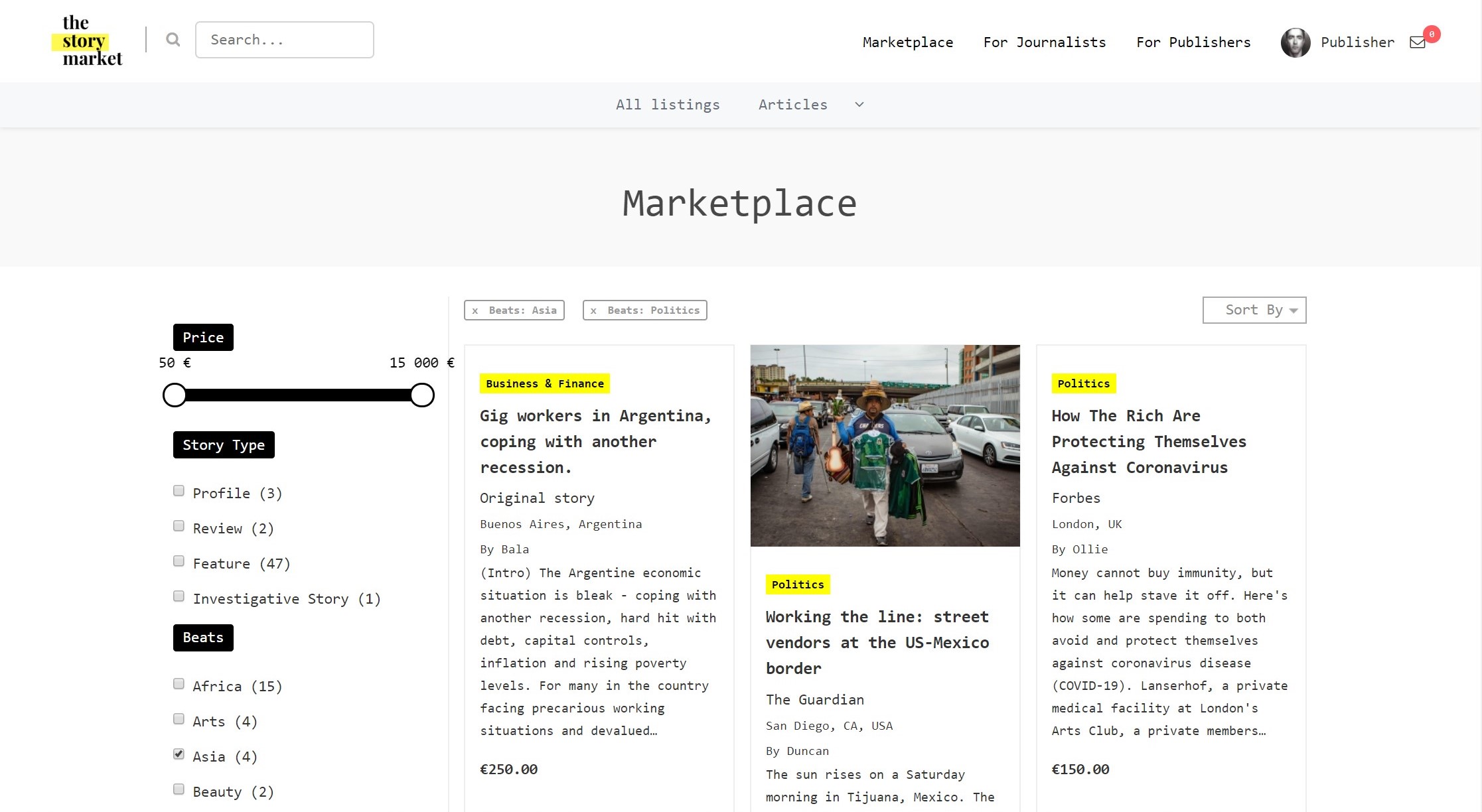 Want to sell your work?

Sounds great? 
The three most asked questions
How does the verification process work?

Answer: After you sign up, we will review your portfolio and examine the quality of your writing. Before your first article gets online, we will ask you to provide us with a copy of your government ID or passport. The identity verification helps us keep The Story Market secure by ensuring that only genuine journalists are involved and to prevent fraud. And it's something you'll only have to do once. ;)


How do I get paid? 

Answer: Hassle-free and on-time. You will receive all funds for the completed sales and projects within 30 days. It is important, that as one of the first steps after signing up, you provide your bank details.


Can I work directly with a publisher and not use the platform?

Answer: Sending or receiving payment directly is considered circumvention, and is a violation of The Story Market's Terms & Conditions unless an opt-out fee is paid or one year has passed since the freelancer or publisher have deleted their account on the platform.
Whether you're a freelancer or a client, you are assured that contracts made through The Story Market are safe, timely, and hassle-free. The Story Market requires all payments to go through our platform and offers moderation in case of any issues.

Any other question? Send us an e-mail.
Wanna start the application process?