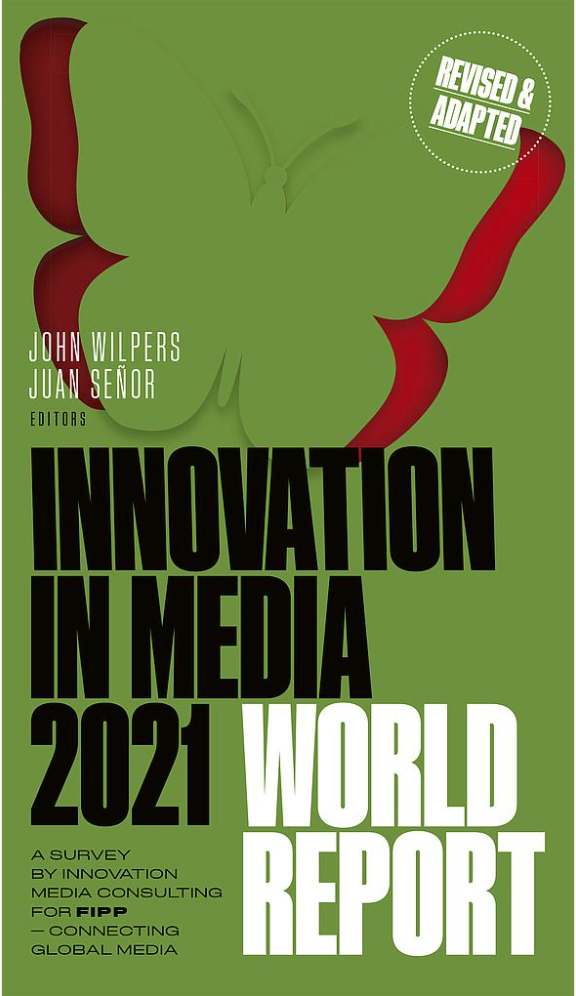 Every year the global media association FIPP publishes an "Innovation in Media World Report". It shines a light on all the startups and companies trying to break new ground and rethink media, journalism and everything that comes with it. And guess what!? The Story Market is very honored to be featured in the 2021 issue!🚀 
"The Story Market makes the work of global freelancers available around the world"
In their interview for the report Lena Späth and Doris Wiedemann, the founders of The Story Market, gave detailed insights on the significance of artificial intelligence, algorithms and data science for their journalistic tech startup. By creating an online marketplace where the best international freelance journalists can resell their articles to high-quality publications, they try to fulfill their dream: Improving the global media coverage and helping the most fascinating and relevant stories travel the world.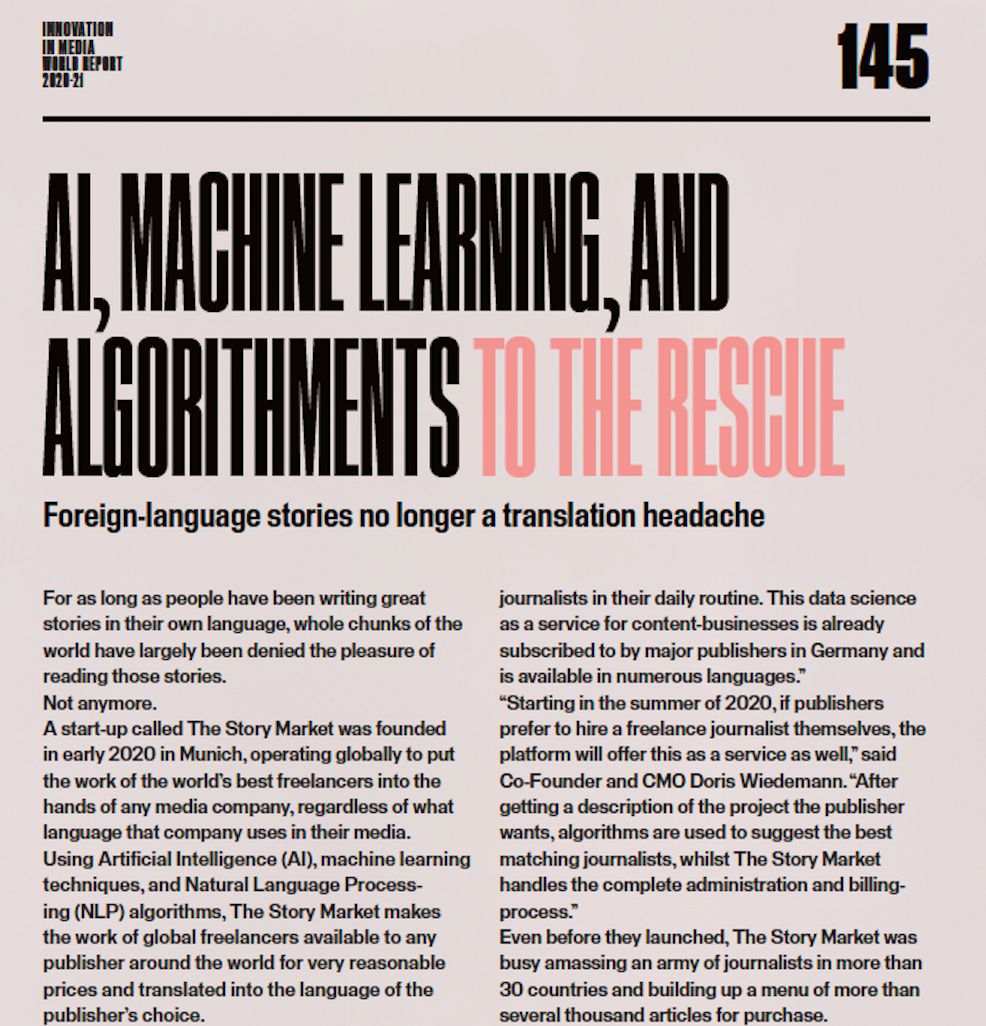 Find the whole article and"Innovation in Media World  2021 Report" here!
Join our mission to revolutionize journalism!
Whether you are a freelance writer wanting  to make more money with your rticles and work with even more renown outlets or a publisher trying to step up your content game: We warmly welcome you to The Story Market community! For more info about our marketplace and our additional data science services, check out our pages for journalists and for publishers. 🌏