Our goal is that one day we all read newspapers that represent the variety of people, cultures, ideas, and stories that make our world so unique. We want to read only the best stories, the ones that have been created by experts and people on the ground. If we're going to save quality journalism and foster democratic societies, we need to support the ones who create great stories.

The Start
When The Story Market's founder Lena was preparing the PR campaign for her book on interior design in Iran back in 2017, she reached out to foreign correspondents in Tehran. What she experienced, struck her: No German newspaper had a single journalist working permanently in the country. Having traveled extensively in Iran since 2008, the limited and repetitive coverage in German media suddenly made sense.
Lena started exchanging ideas with journalist acquaintances on how to combat the bias around Iran and balance the (accurate) reports on human rights abuses with other stories that also need to be told. Like the new wave of modern Persian architecture that expresses the desire of Iranians for a revised, modern Persian identity; something that most readers would not have heard of, until now.  That is when Lena came up with the idea of a platform for journalists and photographers to pitch stories to international editors. While working full-time on other ventures, one weekend in May 2019, she participated in a Startup Weekend. The goal was to pitch the idea and obtain answers to the three big questions of any startup: Do people want the product? Can you build the product? Can it generate revenue?
Some in-depth interviews later, it became clear that the biggest challenge for journalists was not to sell their stories in the first place. The mere thought of outsourcing the pitching process made them uncomfortable. The fear of theft of stories was apparent. Unique story ideas and exclusive access to sources are the secret sauce of journalists.
Out of this, a simple idea emerged: Why are freelance journalists usually selling their stories only once? It makes perfect sense that a publisher wants to cover a story first and exclusively in his or her language. But why should foreign editorials not publish it in other languages, for other groups of readers?
During one of the interviews, Eric Randolph, Deputy Bureau Chief for Agence France-Presse (AFP) in Istanbul, Turkey, told Lena something surprising. He and his fellow colleagues had already discussed translating each other's articles to expand their potential client portfolio. But they never followed it up because the translations would have taken up too much of their time. This seemed especially unfavorable as the translation was not seen as a popular task by any journalist.
Three weeks later, Lena applied for the Media Startup Fellowship at the MediaLab in Munich, Germany with The Story Market. The only material she had was a presentation, interview transcripts, and a logo & mock-up designed in Canva. At the end of July 2019, over three days, she competed with other start-ups over the eight available slots and a 40k payout, without giving away any shares. Under the pre-conditions that it would develop a prototype and look for a Co-Founder, both necessary requirements for any team, The Story Market made it into the accelerator.
Since then, The Story Market has undergone rapid development. Two months into the fellowship, German publishers joined as partners and Emilia, as a new team member. After three months, The Story Market was legally incorporated. After four months, we will now see the platform go live. It may sound as though the team is enormous or is composed of workaholics. But in fact, we believe in quality: quality in work, and quality in life. That is why we embrace the 80-20-rule and put in the extra 80% when we know the missing 20% of improvement is crucial. We love deep work (check out the book), our work, the work of our users, but also our sleep. We believe we can deliver better results when we are able to meet our partners for dinner, make it to our sports class or watch our family grow-up. The hustling start-up culture is capitalism on the most personal level. We are part of a new wave of entrepreneurs. We want to build and challenge, but at the same time, we also want to contribute to improving the world.
#sleepisforlosers, #grindneverstops or #hustlehard are dead.
Long live #deepfocus, #80/20 and #happypeoplecreatebetterproducts!
The Team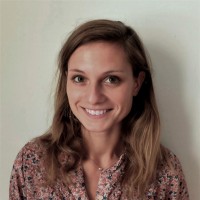 Lena started her career as a research analyst in management consulting and later moved to a French start-up as a recruiter. As author and publisher of a bestseller on interior design in Iran, she most recently advised companies on content and corporate strategy.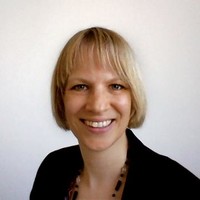 Doris has been working for more than 20 years at large media companies such as ProSiebenSat1, Axel Springer or Condé Nast, among others as CSO, COO and CEO. As a consultant for the digitization of publishing houses, she has been particularly concerned with the "pain points" of editorial departments in recent years.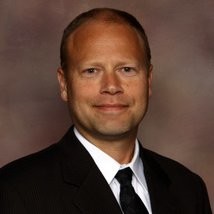 Peter has more than 15 years of experience working with scientific research data and information in the role of Tech Lead. As one of the founders of Elevada, he designed a data management system used by four of the ten largest pharmaceutical companies.
Visit us
The Story Market
Rosenheimer Straße 145c
81671 München
Germany